MTGproxy.com offers a unique way to get any MTG proxy card on demand. Ordering might seem overwhelming for some, so here is a quick and efficient way of placing an MTG proxy order !
STEP 1 : Search for a card or Upload your own !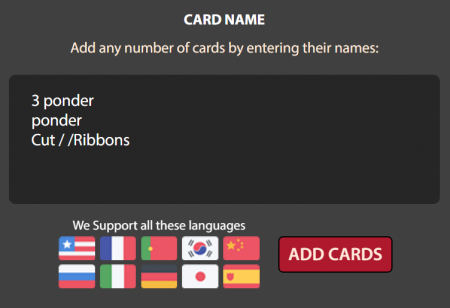 PrintingProxies.com is deck list friendly !
Meaning that you simply need to put the EXACT card name, and our module will automatically fetch and find the cards and list all available editions for it; including secret lair and rare prints !
Double sided or dual cards will require a format as such : Cut // Ribbons
If you wish to have multiple copies for any of your proxies, you can either put the quantity before the name, or press the
icon under the card.
Lastly, if you're looking for a card in a specific language, you can simply put the name of the card in that language and the module will automatically find it for you ! "Contresort" will result in the French version of Counterspell etc…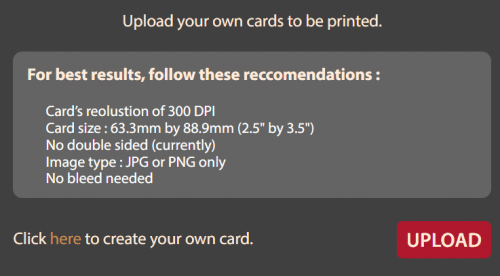 OR/AND you can also UPLOAD your own card !
If you have a custom made card you wish us to print, simply use the upload button, select the card and upload it.
You will be able to use the icon + and – to adjust quantity.
To get the best result :
At least 300 dpi card. Anything above, is better.
Only JPG and PNG.
We do not have any restriction on the visual, meaning that we assume that you own every right to it and can not be held responsible for any legal reasons. We only offer a great MTG proxy printing service.
Not MTG logo will be accepted (Front or Back)
STEP 2 : CURATE LIST TO YOUR LIKING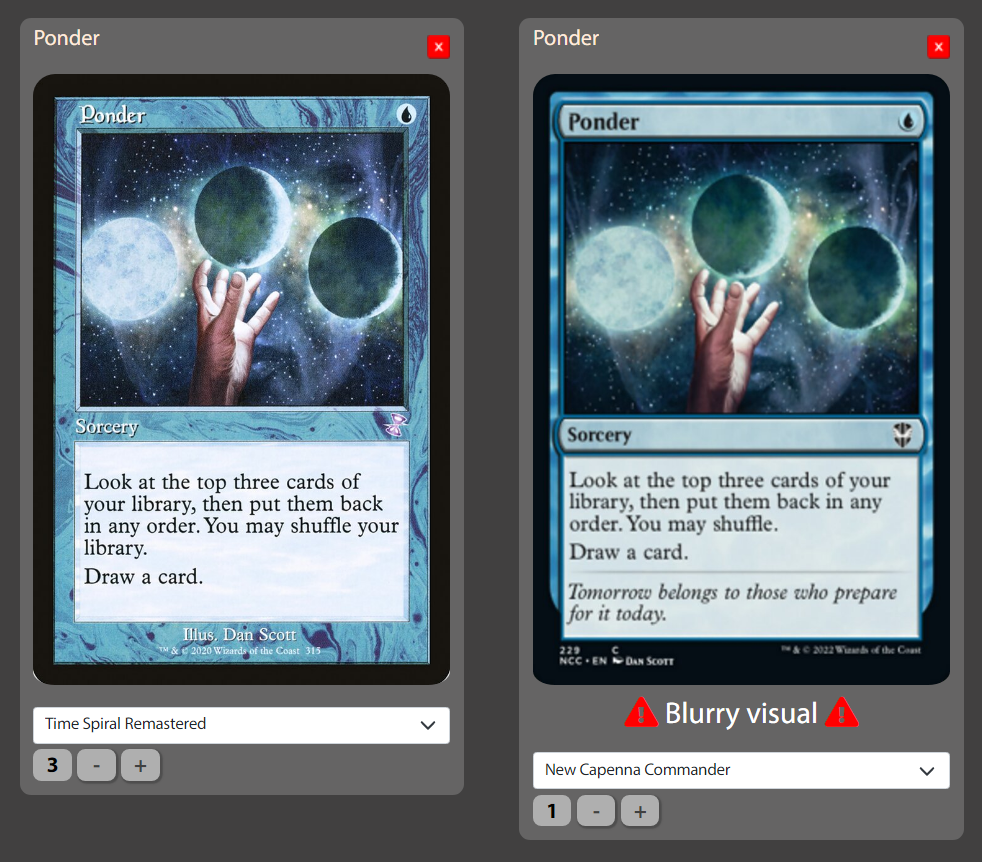 Now, the best part… Picking the art !
We automatically try to offer the best visual available right away and, we also WARN you if a visual is considered blurry.
So that you do not pick a blurry visual that will result into a blurry print.
Our system has the rule of "You get what you see"
Meaning that if you've selected a blurry visual, you will receive a blurry visual.
It's the user's responsibility to select a proper, sharp image for their prints.

So have fun, and pick the edition that you want for each and every card!
STEP 3 : PLACING ORDER
This is a custom made module that has limitations.
Make sure that this is 100% the order you want before placing it.
If you forgot to add specific cards, you can always go to this page to add them to your placed order.
Review every card's visual, every card's quantity.
Once you click on "place order" after a few second you will be redirected toward your cart followed by the check out page.
If you've got a coupon (you will get one with your first order) you will be able to use it then.